Introducing the extraordinary newsletter from
Cornell University's leading College of
Veterinary Medicine.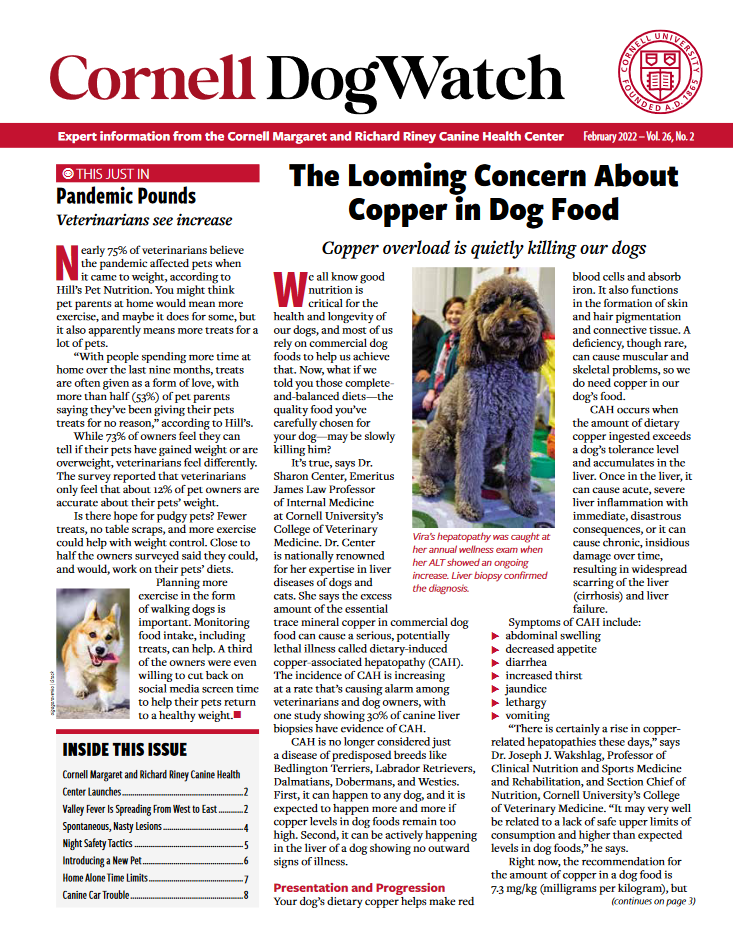 DOGWATCH

is published by one of the world's most prestigious veterinary colleges: Cornell University's College of Veterinary Science. Our editors pack every issue with authoritative guidance on subjects all dog owners need to know.


DogWatch


Editorial Offices
535 Connecticut Avenue, Norwalk, CT 06856
dogwatcheditor@cornell.edu

Subscription Department
P.O. Box 8535, Big Sandy, TX 75755
1-800-829-5574


© 2018 Belvoir Media Group, LLC - Express written permission is required to reproduce, in any manner, the contents of this issue, either in full or in part. For more information, write to Permissions, DogWatch, 535 Connecticut Avenue, Norwalk, CT 06856

DogWatch is not intended to provide individual veterinary advice or diagnosis. You should consult your veterinarian with specific questions about or for specific diagnosis of your dog's health and behavior. We regret that we cannot respond to individual inquiries about canine health matters.